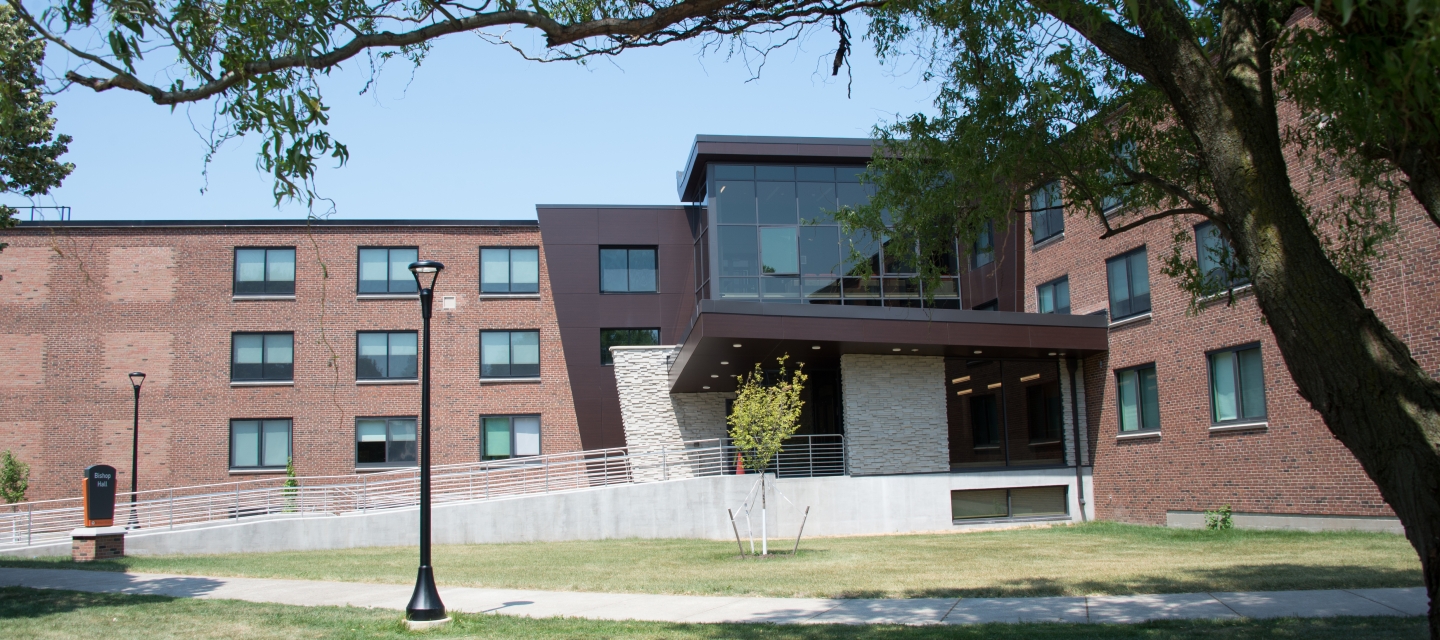 Priority Housing in Bishop Hall
All Buffalo State Honors students have priority housing in Bishop Hall, a residence hall designated for high achieving students. Bishop Hall has undergone a dramatic $16.1 million conversion from an office building to a state-of-the-art residence hall. Bishop is in the heart of campus right next to the Campbell Student Union. Double occupancy rooms provide furnishings and finishes ideal for studying and connecting with other students. Each floor has privacy baths, study rooms, lounge and free laundry and students have access to free Wi-Fi and computers. The lower level of Bishop includes a classroom for Honors classes, activities, seminars, and movies. Living in Honors housing is optional. Space is limited, and rooms are assigned as requests are received, so please complete your housing application early!
Bishop Hall Perks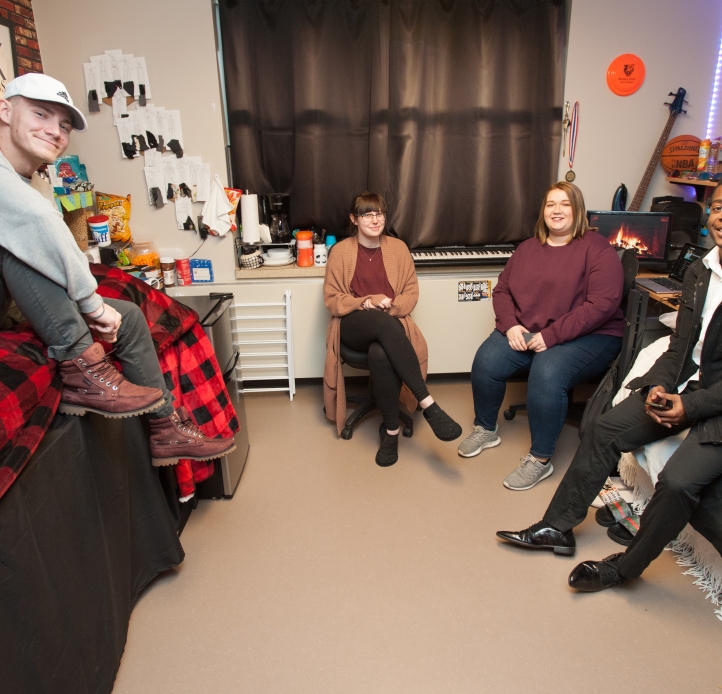 Modern Rooms
Doubles include a bed, desk, dresser, and storage space for each resident.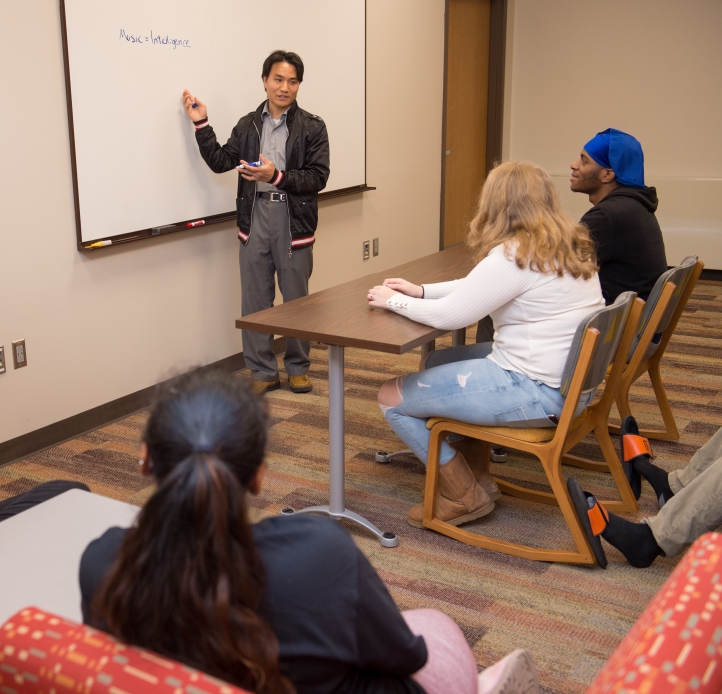 Study Spaces
Find your preferred study spot such as a computer lab, lounge, lobby sitting area, or outside in warmer weather!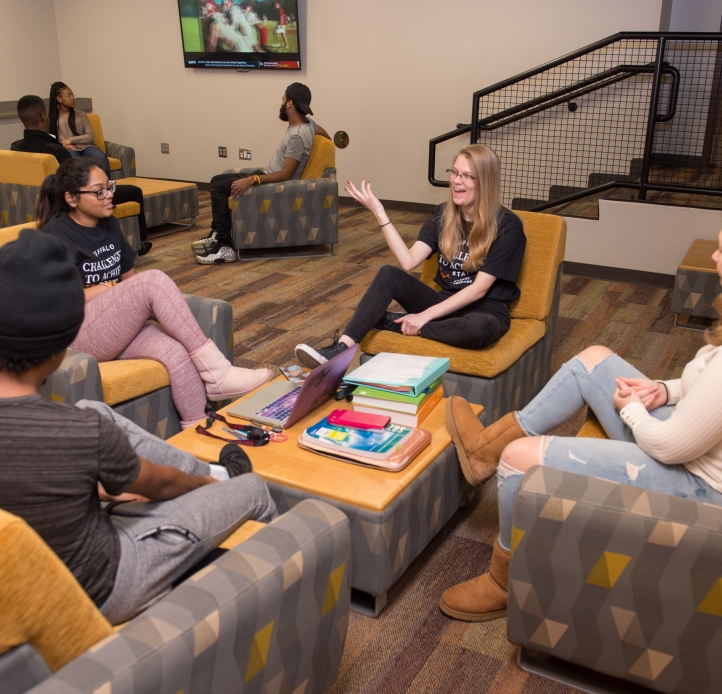 Connect with Residents
Meet students of all different backgrounds and majors. Community Assistants (CAs) lead frequent events and programs to help connect with other residents living in Bishop Hall.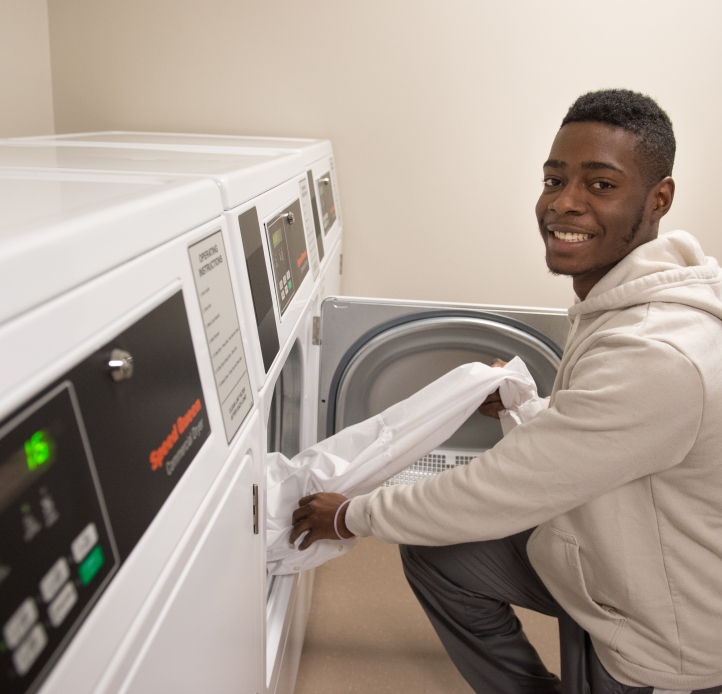 Privacy and Convenience
All residents have easy access to free laundry and a communal kitchen. Each floor features privacy bathrooms, which are single-person rooms equipped with a sink, toilet, and shower.