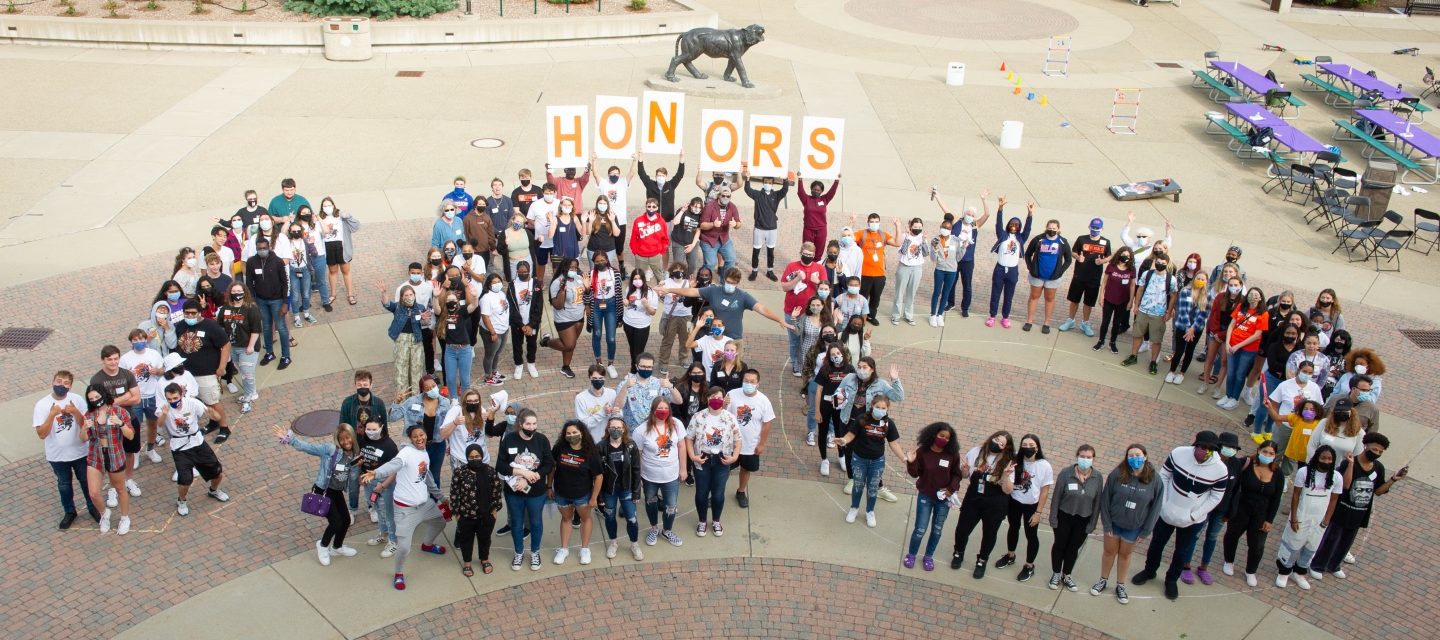 Join a community of 550+ academically motivated students at SUNY Buffalo State College.
Buffalo State's Muriel A. Howard Honors Program offers academically challenging opportunities for high-achieving and intellectually committed undergraduate students. Honors students engage in special seminars and receive individual attention from dedicated, highly qualified faculty members. Our student scholars enjoy an exhilarating academic journey of shared intellectual and creative pursuits, scholarship, and service learning, both in and outside of the classroom.
Program Evolution
The Honors Program has undergone a recent and rapid evolution! Prior to Fall 2017, the Program was home to about 200 scholarship students. Changes to our scholarship funding strategy and a strong desire to open our Program to a larger student base gave rise to the Dean's Honors Program in 2017 and 2018. These students brought a new excitement and energy to the Honors Program and grew our number to almost 400 Honors students. Most recently, in Fall 2019 all incoming freshmen and transfer students entered a combined Muriel A. Howard Honors Program. 
The Muriel A. Howard Honors Program staff and the Honors Advisory Board are continuing to update and transform the program curriculum and structure. Stay tuned for more changes to come as we continue to evolve to better meet our students' needs. The program is now over 550 students strong and we are excited to serve this fantastic population of scholars!
Our Mission & Values
Mission Statement:
The Muriel A. Howard Honors Program cultivates deep, innovative thinking and prepares our diverse population of students for a life of intellectual inquiry as active thoughtful citizens both locally and globally. Our students realize their potential through enhanced opportunities and high expectations for academic and social engagement.
Our Program Believes In:
Diversity in lived experiences, socioeconomic realities, cultural backgrounds, and personal identities. We celebrate difference.
Connection with peers, our campus community, and our vibrant city. We are involved on campus, we give back and pay forward, and we make strong connections with the workforce and the needs of our larger community. We build life-long relationships and foster a sense of belonging.
Opportunity for all students, no matter what their background and experience. Our program provides an excellent education in our small, interactive, and unique classes. We offer leadership, mentoring, and networking opportunities and partner with campus and off-campus entities that expand those opportunities. 
High Standards academically and personally. We encourage, support, and expect superlative behavioral and ethical standards.  
We Accomplish This With:
Our excellent team of faculty and staff who focus on the well-being and development of each student by providing exciting seminar-style courses, co-curricular activities, community building, and wellness programming;   
Our commitment to leadership, service, and personal development;
The vibrant, urban location, which provides our students with unique opportunities for individual and professional exploration and growth; 
Our emphasis on applied learning through service, research and creative projects, internships, and global engagement.
Our Honors Students Are...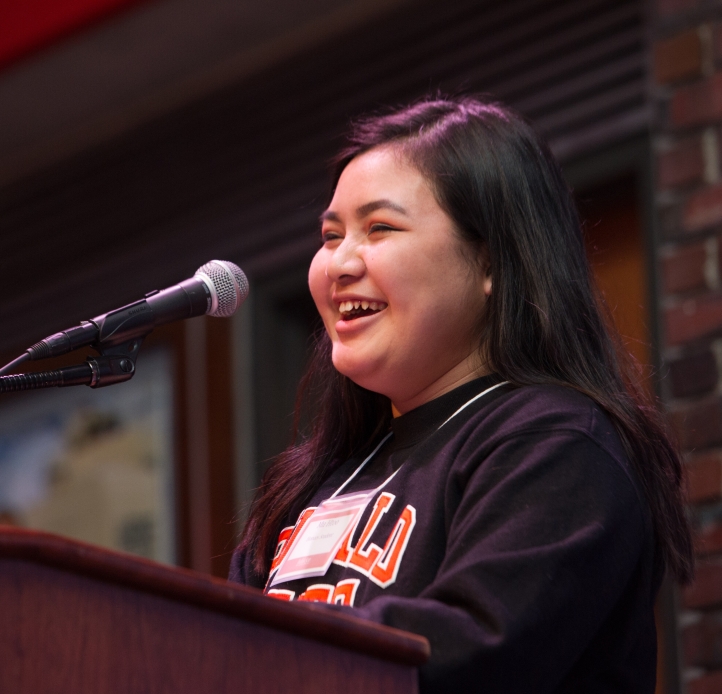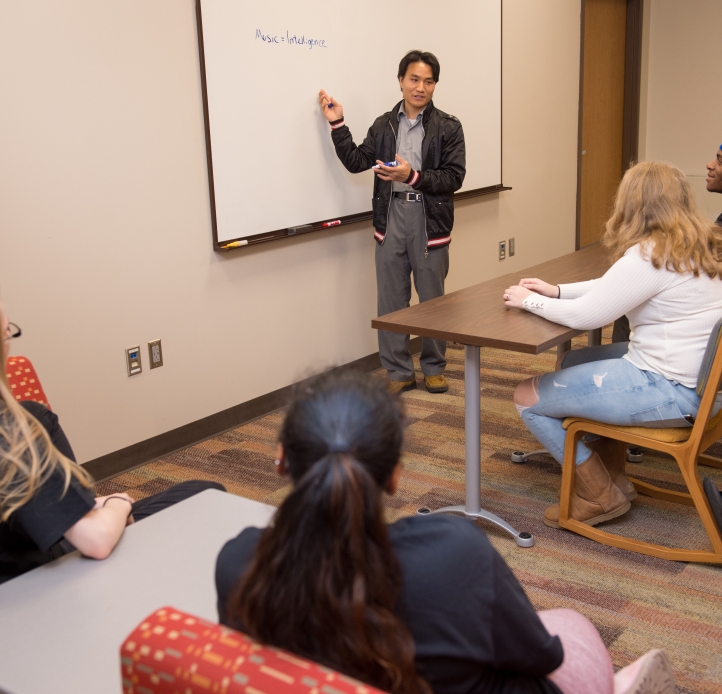 Researchers and Entrepreneurs